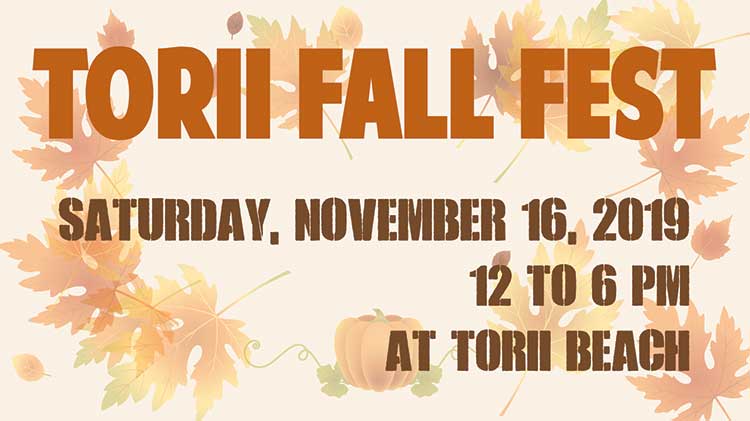 Date: Nov 16 2019, 12 p.m. - 6 p.m.
Torii Beach/Outdoor Recreation - Bldg #T-301 Mail Code: IMJN-OMW-RB Google Map
Save the date! Join us for our Torii Fall Fest, Saturday, 16 November, 2019 from 12pm to 6pm on Torii Beach! This is an open post event (open to all SOFA and Japanese nationals with valid photo ID). Japanese nationals can enter through gate 4 (Toguchi Gate). Entry is free! Great fun for the whole family! Enjoy entertainment, food & craft vendors, a kiddie play area (fee area), & more.