ACS Class Registration Form
Interested in a class with ACS (Army Community Service)? Simply fill out the form below and submit.
BOSS Super Smash Bros Free-For-All and Team Battle
Are you a Single Soldier who enjoys gaming? Join us for a free gaming night outdoors at Torii Beach, brought to you by B.O.S.S.! This event takes place every 1st and 3rd Friday of the month from 7:30pm to 10:00pm. Play against others or take the lead while we play Super Smash Bros and other games. This event is subject to cancellation and guidelines may be in place to limit the number of patrons. While this event takes places outdoors, if 6 feet of social distancing cannot be maintained, please wear masks.
Sep 18 7:30 pm - 10 pm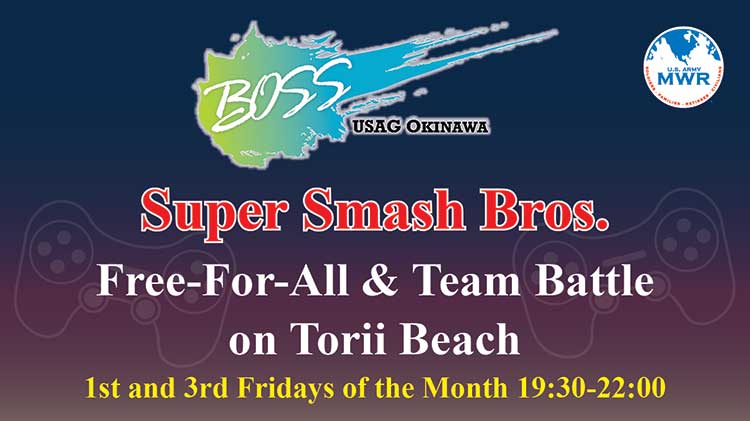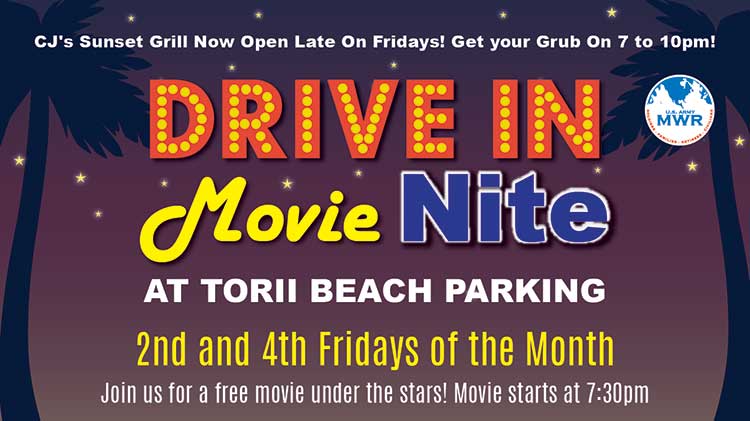 Drive-In Movie Nite
Sep 25 7:30 pm - 10:30 pm