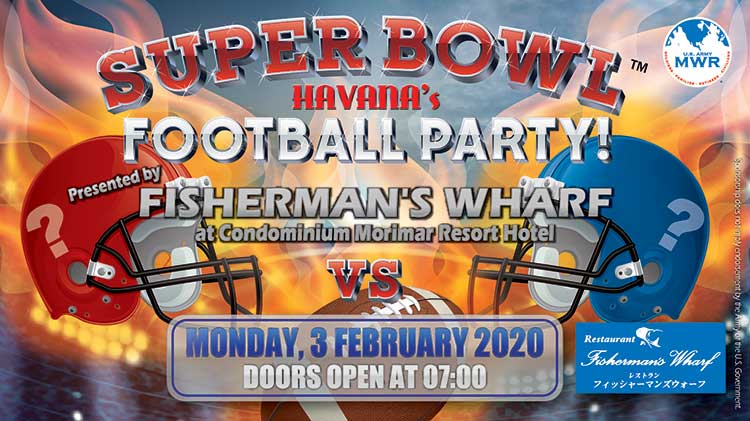 Super Bowl (TM) Football Party at Havana's
Date: Feb 3 2020, 7 a.m. - 1 p.m.
Havana's - Bldg #200 Mail Code: IMJN-OMW-B 96376 Google Map
Join us at Havana's for the largest football party and game of the year on Monday, 3 February 2020! Doors will open at 7:00am and a great breakfast buffet will be served starting at 7:30am. Adults are $12.95, children age 4-12 are $7.95 and kiddos age 3 and under are free. Don't want breakfast? No problem, we'll have some game day foods available as well. Don't forget to take advantage of our pizza special and enter our raffles and games for a chance to win some great prizes from our sponsors.