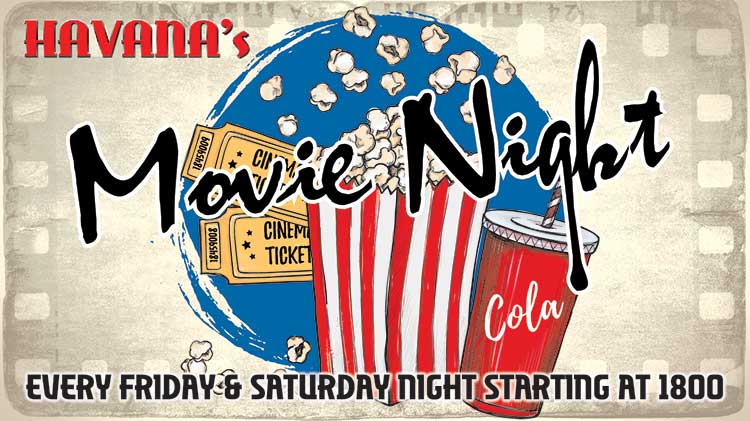 Date: Jan 24 2020, 6 p.m. - 9 p.m.
Havana's - Bldg #200 Mail Code: IMJN-OMW-B 96376 Google Map
Join us a free flick every Friday and Saturday night at Havana's starting at 1800! For Friday, January 10th, we'll be showing "Playing with Fire" (PG), and on Saturday, January 11th, we'll be showing "Harriett" (PG-13). Please note movie titles are subject to change. Popcorn is available for sale and per Army regulations, outside food and drinks are not allowed. Don't forget to join us early on Fridays for our Italian pizza and pasta buffet which starts at 5pm!