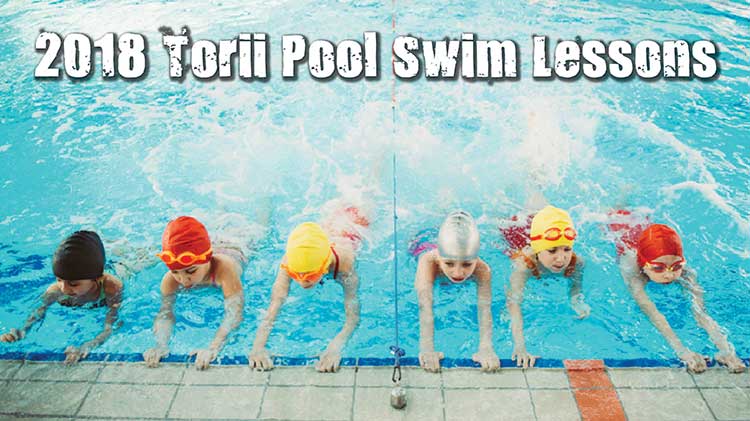 Swim Lessons with Torii Pool Have Been Extended!
Swimming Pool - Bldg #242 Mail Code: IMJN-OMW-RSP Google Map
Swim lessons at Torii Pool have been extended through the end of summer into the fall! Classes fill up fast, so call to sign up today! Check out our extended schedule for more details or call Torii Pool at 644-4273.
Cost
Cost is $90 per student for preschool Aquatics, Levels 1-3, Learn to Swim, Levels 1-5.
Cost is $150 per student for Learn to Swim, Level 6, Adult/Private Instruction